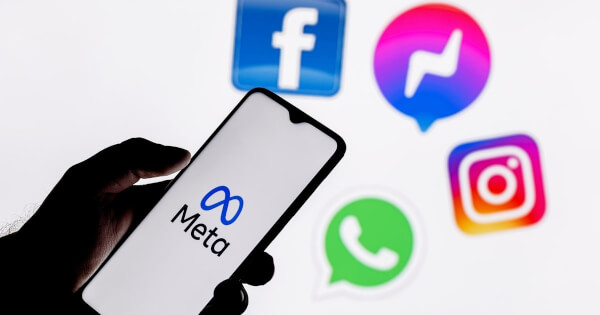 ACC sues Meta alleging fraudulent crypto ads
Australia's competition watchdog has sued Meta Friday, alleging fraudulent advertising of cryptocurrency investments by asking local celebrities to promote them on its social media platform.
The Australian Competition & Consumer Commission (ACCC) said the ads showed cryptocurrency investments and were linked to fake news articles that endorsed the schemes.
The watchdog also said Facebook users likely trust promotions that have famous personalities in the ad, like businessman Dick Smith and TV presenter David Koch, even if they don't. never approved.
The lawsuit filed in federal court also alleges that Facebook "aids and abets or was knowingly concerned with false or misleading conduct and representations by advertisers," the ACCC said in a statement.
Meta, owner of Instagram and Facebookengaged in false, misleading or misleading conduct," the ACCC said. The watchdog further added that Meta's robust technology allowed them to target vulnerable users and that one individual had lost over A$650,000 ($480,000).
ACCC Chairman Rod Sims said: "The essence of our case is that Meta is liable for these advertisements posted on its platform." "It is alleged that Meta was aware of the celebrity endorsement cryptocurrency scam ads being displayed on Facebook, but failed to take sufficient action to address the issue."
"We don't want ads that seek to scam people with money or mislead people on Facebook – they violate our policies and aren't good for our community." a Sydney-based Meta spokeswoman said in a statement. "We will review the ACCC's recent filing and intend to defend the proceedings."
In response to the allegation, Meta said it uses technology to detect and block any ads that scam people with money or deceive users. He also said the company had "cooperated with the ACCC's investigation of this matter to date."
"We will review the ACCC's recent filing and intend to defend the proceedings," a spokesman for Meta said in a statement emailed to Reuters.
In one of its recent major events developments, Meta CEO Mark Zuckerberg says the company will add non-fungible token (NFT) functionality to its Instagram video and photo social app in the coming months, allowing users to post their NFTs on the platform. .
"We are working on bringing NFTs to Instagram in the near term," Zuckerberg added. He hopes Instagram users will soon be able to create their own NFTs on the platform.
Image source: Shutterstock