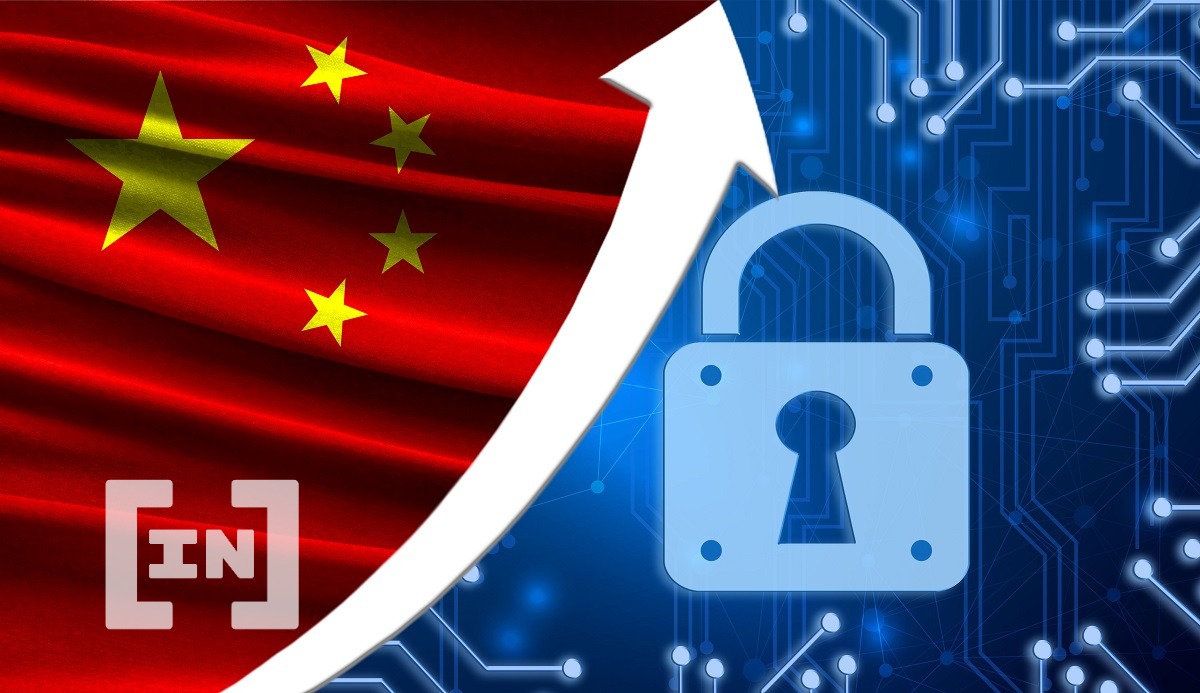 China uses Blockchain Tech to regain consumer trust
Fake food: Restoring trust in food products in China will take a lot of work. The industry is full of counterfeits, mislabeled products and dangerous counterfeits. But now, with blockchain technology, there could be a turnaround.
Consumer confidence in foods of Chinese origin is at a historic low. From fake eggs to fake honey at fake wine, the fake food industry is stomach-churning stuff.
Several years ago, China's largest infant formula company, Sanlu Group, was busted selling fake baby milk. The counterfeit formula was mixed with the dangerous industrial chemical melamine. It was put in the formula to artificially increase protein levels. The result was a heartbreaking tale of greed that had real-world consequences – babies died and thousands fell ill. It was a nationwide horror story that turned into an international fake food scandal. It was another nail in the coffin of the idea that Chinese consumers could trust their food manufacturers.
Fake foods: regaining confidence
With this in mind, the agricultural province of Guizhou has seen massive investment from its government. The plan is to reinvigorate rural areas and provide opportunities for rural people. The idea is to prevent them from moving to towns, leaving no one to grow food. But to do this, consumers on the continent must see the food as legitimate. But how can they be sure?
Enter mushroom. It is very widely eaten in China – it is known as a "key edible". And you can definitely count on an array of strains that most Westerners would consider alien. But mushrooms have been a staple of diets around the world since the dawn of foraging. The "forest chicken" occupies an extremely important place in the diet of Asia. But how can consumers be sure it is safe and an edible variety?
Enter the mushroom demonstration area in Guizhou province. It exists to show how blockchain technology can be used to track mushrooms and verify their origin. They also use blockchain technology to ensure the security and reliability of information and data. It helps growers build confidence in quality and safety assurance. The last thing their customers want is another fake food scandal.
Fungus and the Blockchain
Baiyun District in Guiyang City has integrated the mushroom industry with blockchain technology. The idea is that the whole industrial chain is traceable and integrated.
Edible mushrooms are one of Guizhou's main industries – in the Guizhou region alone, edible mushrooms have brought in $2.89 billion over the past four years. In the same period, the production of edible mushrooms in Guizhou has increased by 51% per year. And the price is increasing… last year by 60%.
This growth can be linked to the fact that the edible mushroom supply chain is now equipped with full chain tracking. The product is connected to a blockchain at all stages, from farm to processing, including certification.
Called "Intelligent Fungus Cloud", it is a platform for the entire edible mushroom industry that uses state-of-the-art technologies. The platform has 31 data collection points. It is with 15 edible mushroom companies, cooperatives, bases and large farms.
Guizhou Jukong Technology is one of the companies that are part of the mushroom blockchain. They produce rare edible mushrooms in Baiyun. Being on the blockchain makes the production of edible mushrooms traceable and verifiable.
Smart Mushroom Cloud Demonstration Center
Government officials who invest all the money in the mushroom industry also built the Guizhou Mushroom Museum. Visitors can get information about how the blockchain process works. It is hoped that farmers and growers will gain the trust of the general public.
According to Ma Ningyu, Acting Mayor of Guiyang, "Big Data has become an important engine for Guiyang's high-quality development. At present, Guiyang is promoting the deep integration of big data for rural revitalization.
Guiyang District plans to power up with the development of smart agriculture. He also wants to promote the use of IoT, AI and blockchain in agriculture, and be a role model for the rest of the country. This is particularly important for planting, selection, processing and logistics.
This "forest chicken" coming out of China? I think maybe we could trust him again. Unless you want to choose your own. We have a lot of forests here too. You might get lucky.
Do you have a comment on this? Let us know here.
Warning
All information contained on our website is published in good faith and for general information purposes only. Any action the reader takes on the information found on our website is strictly at their own risk.