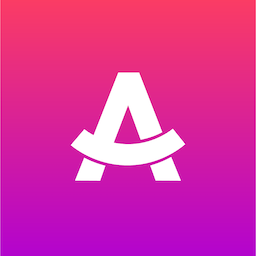 Data Lake Uses Blockchain Technology for Medical Data Donation System
Data Lake is launching a medical data donation system based on blockchain technology powered by the $LAKE token.
WARSZAWA, MAZOWIECKIE/ACCESSWIRE/August 25, 2022/ In their latest expansion, the new crypto platform data lake creates a global medical data donation system based on the latest technologies, including blockchain. Their services include a specific system that allows people to give or revoke their consent to the use of their medical data in a private way.
Data Lake provides useful datasets for scientific research and medical studies. In addition, it allows donors to see all transactions related to the data they have donated. The global medical data donation system that Data Lake is building will be a huge support to areas like machine learning (ML), especially in the analysis of medical imaging data for disease detection. , such as the analysis of cancer screenings, and the potential for improving efficiency and quality. of clinical research.
Ligia Kornowska, MD – Co-Founder and Chairman of the Board of Data Lake, says:
"Good medicine is evidence-based medicine, based on facts and data without bias. The potential for AI to find new cures and treatments for diseases is almost limitless, but first it takes unbiased and representative datasets. Working closely with patient advocacy groups, healthcare providers and the European Union, Data Lake will be the first in the world to create an ethical and evidence-based medical data donation program the consent."
Additionally, the token utility for $LAKE is as follows:
GOVERNANCE: Possession of the $LAKE token will allow ecosystem participants to vote on certain decisions regarding the system, for example, the value of the ecosystem tax, support for research chosen on a not-for-profit basis, disbursement research and charitable grants in $LAKE, and Suite. The classification of the $LAKE token, including its usefulness, may change depending on the regulatory landscape.
BENEFITS PANEL: Storing $LAKE for a given time in the Data Donor Panel will allow token holders to access panel benefits, such as discounts on health and wellness products and services , teaching materials, etc.
PARTICIPATION STAKING: $LAKE storage will be required by commercial actors such as data buyers, consent collectors, integrators and trusted entities as a form of entry ticket to gain participation in the new data economy. medical data.
LIQUIDITY POOL (LP): STAKING $LAKE tokens can be used for Liquidity Pool staking. 8% of total $LAKE supply is allocated to LP staker incentives.
The team behind Data Lake includes doctors and people from the MedTech, Artificial Intelligence (AI) and Blockchain worlds. The start-up was founded in Poland by a team of doctors who understood the need for unbiased medical data for researchers to find cures for diseases and power ethical AI algorithms for research.
Members of the public who wish to donate their medical data to science will do so through "trusted entities" – non-profit organizations that are a crucial part of the system as they become the trusted and legal controllers of the data given. . The first such trust entity – Fundacja Podaruj Dane ("Donate Your Data Foundation" in English) – has already been created and will start collecting the first consents for the donation of medical data later this month. Podaruj Dane is the main author of the Data Donation Manifesto and has already entered into partnerships with some of the largest patient, doctor and hospital organizations in Europe, including EIT Health, Alivia and the Federation of Polish Hospitals.
In partnership with Podaruj Dane, Data Lake is the first company seeking to respond to the EU's recent call for altruistic data companies to kick-start medical innovation by harnessing data ethically. New legislative decisions taken under the General Data Protection Regulation (GDPR) and the Data Governance Act (DGA) now make this innovative medical donation program possible.
About Data Lake:
Data Lake is building a global medical data donation system based on blockchain technology powered by the $LAKE token. They offer people to consent to the use of their medical data privately while providing datasets that can be applied to scientific research and medical studies.
About Podaruj Dane:
Podaruj Dane is a Polish non-profit organization developed by Funacja Podaruj Dane. The company is dedicated to facilitating the donation of medical data for scientific research by Polish donors. They are pioneers in medical data donation in Europe and worldwide, having created the first medical data donation manifesto which has been signed by more than twenty international organizations of patients, doctors and hospitals.
Podaruj Dane website | Podaruj Dane Twitter
For more information, visit the following links:
Data lake website | Twitter Data Lake | Data Lake Telegram | Average data lake | LinkedIn Data Lake
Media Contact:
Contact: Dinidh O'Brien
E-mail address: [email protected]
Company: Data Lake
THE SOURCE: data lake