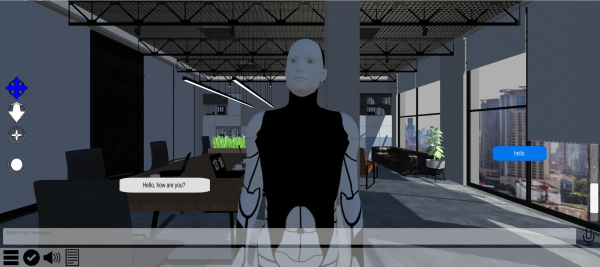 Introducing 'Bot Libre 9', the robot and artificial intelligence platform for the metaverse
Bot Libre 9, the robot and artificial intelligence platform, will now support the metaverse. Bot Libre 9 was released as a free and open-source platform for chatbots and artificial intelligence for the Metaverse. Bot Libre 9.0 has pushed the boundaries of artificial intelligence with its plethora of features and tools for virtually any digital field.
The latest version of Bot Libre supports chatbots, virtual agents, virtual assistants, social media bots, bots for games, SMS, IVR, IoT and gaming bots. Other tools include live chat, animated avatars, speech, deep learning analytics, and more. It also provides support bots for web, mobile, Facebook, Instagram, Twitter, Skype, Telegram, Discord, Kik, WeChat, Slack, email, SMS, IVR, Alexa, and Google Home. Every month new platforms are added to make the experience more engaging and interesting.
Bot Libre 9.0 has some new features that were available in 8.0. These features are Discord support, Instagram supportDeep learning NLP analytics – text classification using BERT model and text generation model, Google Speech support, WhatsApp support, TensorFlow custom analysis, custom analysis web API, support Docker, Shadow DOM website embed code, etc.
"The Bot Libre platform enables influencers, gamers and businesses to engage the Metaverse by integrating true artificial intelligence and chatbots," a spokesperson for the brand said. They further added, "Bot Libre bots can interact with users and navigate 3D spaces."
Bot Libre 9 is designed to support rich HTML responses including buttons, links, choices, images, video, and audio. It also has an extensive API, integrations, and SDKs for popular 3D platforms. It will improve the Metaverse experience for IT, tech startups and tech and crypto professionals, etc.
With Bot Libre 9.0, one can also create deep learning analytics for image recognition, voice and audio recognition, object detection, text classification, text generation, prediction and data analysis. By simply uploading images, text or other data, one can easily create and train a deep learning analysis without any programming.
Visit the website to create a free account and bot or connect with the experts at Bot Libre to create a bot.
For more information, please visit: www.botlibre.com
Media Contact
Company Name: Paphus Solutions
Contact: James Sutherland
E-mail: Send an email
The country: Canada
Website: http://www.botlibre.com