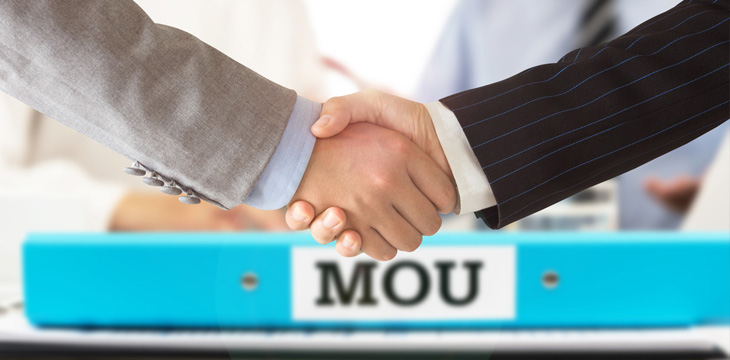 Malaysia Signs MoU for National Blockchain Infrastructure
Malaysia is seeking to join a select group of countries, including China, in developing a national blockchain infrastructure. The Southeast Asian country has partnered with two private companies to build the infrastructure, which will be open to all levels of government and the commercial sector.
MY EG Services Berhad (MYEG) sign a memorandum of understanding (MOU) with MIMOS Technology Solutions Sdn Bhd to jointly develop the national layer 1 public blockchain infrastructure. Both will be based on Zetrix, a blockchain network developed by MYEG and the MIMOS blockchain.
Known as Malaysia Blockchain Infrastructure (MBI), the new network will bring "next-generation Web 3 applications to the country's government and commercial sectors that will propel Malaysia as a leading nation in technological innovation and achieve the goals defined in Malaysia. National blockchain roadmap," MYEG said.
This roadmap was spear in August by the Malaysian Ministry of Science, Technology and Innovation. Alongside four other roadmaps targeting sectors such as artificial intelligence (AI) and robotics, it is designed to develop the technological capabilities of local companies and reduce dependence on foreign technologies.
"We are honored to be able to contribute to Malaysia's National Blockchain Roadmap and firmly believe that blockchain-enabled commerce will unlock greater opportunities and use cases to make it a real technological revolution, moving away from speculative tokenomics", said the director of the MYEG group. Director Wong Thean Soon on the latest partnership.
"The next generation of the economy is digital, and the distributed ledger will be the single, ubiquitous source of truth for all commerce," Wong added.
Malaysia has continued to grow as a digital asset and blockchain hub. However, it still ranks behind its neighbors in Southeast Asia, which have seen rapid adoption, and the government hopes the new infrastructure will close the gap.
Malaysia is ranked behind Vietnam, the Philippines, Thailand and Indonesia at the top of digital asset adoption according to this year's chain analysis Global Crypto Adoption Index.
However, despite falling behind its peers, Malaysia is in a prime position to become the blockchain hub in the region, Henry Chong believes.
In a interviewChong, the managing director of Malaysian digital stock exchange Fusang, pointed out that "the most important takeaway is that Malaysia as a country is starting to look at how it can use the fundamental blockchain infrastructure as a countries… she said that "blockchain technology is the future and we need to start exploring today".
Watch: BSV Global Blockchain Convention panel, Re-Inventing Business with Blockchain
width="562″ height="315″ frameborder="0″ allowfullscreen="allowfullscreen">
New to Bitcoin? Discover CoinGeek bitcoin for beginners section, the ultimate resource guide to learn about bitcoin – as originally envisioned by Satoshi Nakamoto – and blockchain.