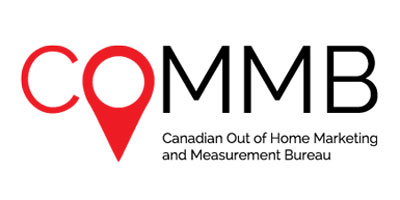 Technical expert Farrokh Mansouri will lead COMMB's data science
The Canadian Display Marketing and Measurement Bureau (COMMB) has expanded its cadre of technology and analytics expertise with the hiring of Farrokh Mansouri as Head of Data Science.
Reporting directly to Office President Amanda Dorenberg, Mansouri will be responsible for developing data-driven out-of-home (OOH) measurement approaches to better inform member marketing decisions. More specifically, his tasks will be to develop full life cycle measurement model algorithms, as well as their testing, implementation and monitoring.
"COMMB is extremely lucky to have Farrokh on board," Dorenberg said. "Not only will we be able to leverage his advanced analytical approach to finding, prototyping and scaling OOH data, but he also provides a deep and varied understanding of what it means to be a thought leader, effecting change and applying data-driven technologies to business operations and marketing strategies His experience working in transit and route science is highly advantageous to COMMB's planned expansion into new areas of measure.
Mansouri comes to COMMB from the Trapeze Group where he served as a senior data scientist, hiring, training and mentoring a team of data scientists and engineers and developing machine learning models and adopting Agile and Scrum frameworks. Previously, he founded and served as Chief Technology Officer for Alice Insights, assembling a team that developed data collection, storage and retrieval interfaces and predictive technologies.
He holds three degrees from the University of Toronto: a Ph.D. in biomedical engineering, a master's degree in clinical engineering and a bachelor's degree in engineering sciences.
"I look forward to putting my skills to use for COMMB and its members," said Mansouri. "Machine learning, artificial intelligence, and data modeling have a lot to offer the OOH marketer in terms of forecasting and measuring impact. I'm excited to explore the ways emerging data technologies can lead to innovative solutions and insights into messaging, audience, and OOH impact.
Data remains at the forefront of COMMB's mission to make OOH advertising more efficient and profitable for all stakeholders. Mansouri will be instrumental in working with members to use data in all aspects of OOH marketing, from researching data and developing methodologies to planning interactive campaigns and producing products and helping to decision.